We are seventeen seconds
Helping you to achieve your goals
Our purpose
To provide outstanding solutions that enable the NHS to improve patient care, colleague experience, and reduce inequalities
MAKING THE NHS A BETTER PLACE TO BE
Culture in Health
We are on a mission to improve working culture in the NHS.

'Culture in Health' is where we focus our efforts, providing amongst other things comprehensive equality, diversity, inclusion, cultural competence and anti-racism training, with the aim of reducing inequalities, bias and discrimination and maximising benefits for staff and patients.
EDI+
EDI+ is Culture in Health's flagship instant access programme that equips you with everything you need to promote and support equality, diversity, and inclusion in your teams.It offers a comprehensive package of interactive learning as well as access to an online community of colleagues who are passionate about improving culture, experience and outcomes in the NHS.
Our offer
Educational design
eLearning development
Curriculum design
Co-creation platforms
Technology enhanced learning
XR solutions
Teaching and training
Communication and consultation skills
Leadership programmes
How to teach and supervise
The thinking environment
OD
Coaching
Consultancy
Meeting facilitation
Strategy and policy development
Stakeholder engagement

Diversity and inclusion
Anti-racism programmes
Cultural awareness training
Intersectionality, equality, diversity and inclusion programmes
Allyship and active bystander training


Online solutions
Bespoke online learning portals
Branding
Web design

Our story
Expertise to share
Seventeen seconds is led by its founder Professor Dom Patterson. A GP by background, Dom is an experienced NHS leader and educator, with a Masters degree in health professionals' education and a Diploma in Organisational Leadership from Oxford University. He is also volunteer CEO of Fairhealth and visiting professor in medical education at the University of Leeds.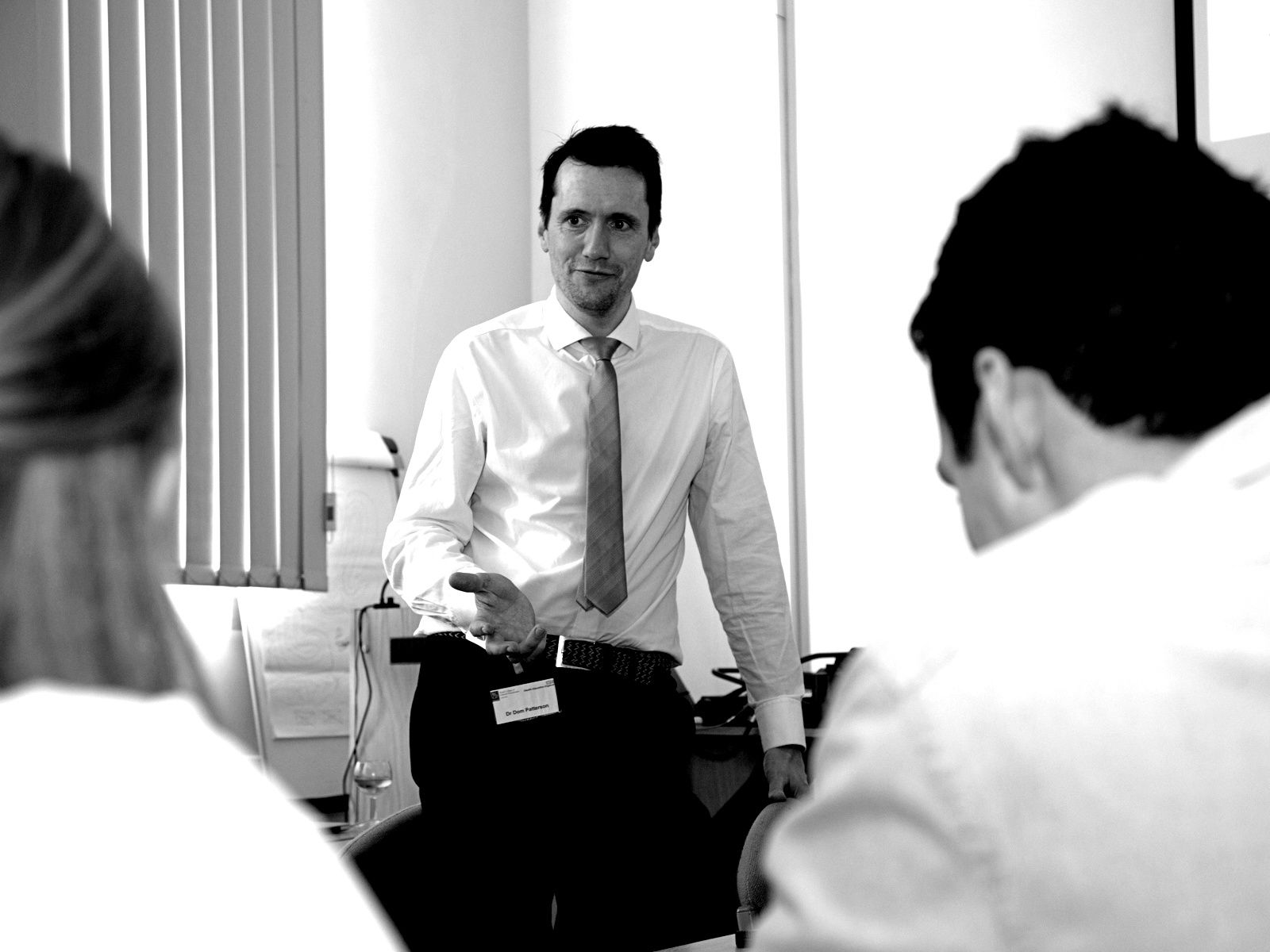 Equality
Everyone who works for us has equal opportunity to reach their potential, thrive and succeed. Everyone receives the same advantages and benefits.
Diversity
We celebrate difference and recognise that this makes us stronger and more effective. It adds enormous value. Our recruitment and employment processes, and how we behave, will never discriminate, whether based on protected characteristics, social status, neurodiversity or any other element of difference.
Inclusion
We want all our employees to be able to be their true selves at work.

Everyone should feel valued and accepted, without having to conform. We support employees, regardless of their background or circumstance, to thrive at work.
ANTI-RACISM
We are committed to being an anti-racist organisation. We understand that means taking action to address structural and other forms of racism.

Where present we acknowledge our individual and collective privilege, and commit to use this only in pursuit of these principles.
Learners love us
The eLearning package was the best I have ever done


Engaging and interactive throughout. Speakers delivered content and brought us all into the discussion with enthusiasm and passion and this always helps
I don't think I've ever concentrated so well on a course. Thank you!
Great way of presenting and approachable, really good presenters.
Very well organised, brilliant course leaders - engaging and interesting and great material.
Easy to access, easy to digest, great to be able to pause to make notes. I was watching the videos thinking, 'I wish all courses gave such good study material'!